My first set of purchases were back in March and all items fell under French Pharmacy. At the time, my skin was still healing from my CO2 Fraxel Laser sessions. The skincare I purchased were all very reliable for sensitive skin – gentle, soothing and wound-healing.
The healing phase is well passed and I emptied 28 skincare products so far. SI thought it was safe to make another skincare purchase on YesStyle for some Korean skincare! I thought about these skincare items for a long time before committing to buying them. I even did the due diligence of speaking to my husband about my purchases 😀
Although this is technically my second skincare haul of the year, my third skincare haul from Niche Beauty arrived first. Be sure to check out that post so you know exactly what has entered my skincare collection since July!
Let's Low Buy! My Rules for 2022 | Journey to Minimalism
Low Buy Update #1: 3 Month Check-In + Skincare Empties
Spring 2022 Skincare Empties
Second Skincare Haul of 2022: Niche Beauty Lab + Allies of Skin
---
Man:yo Bifida Biome Ampoule Toner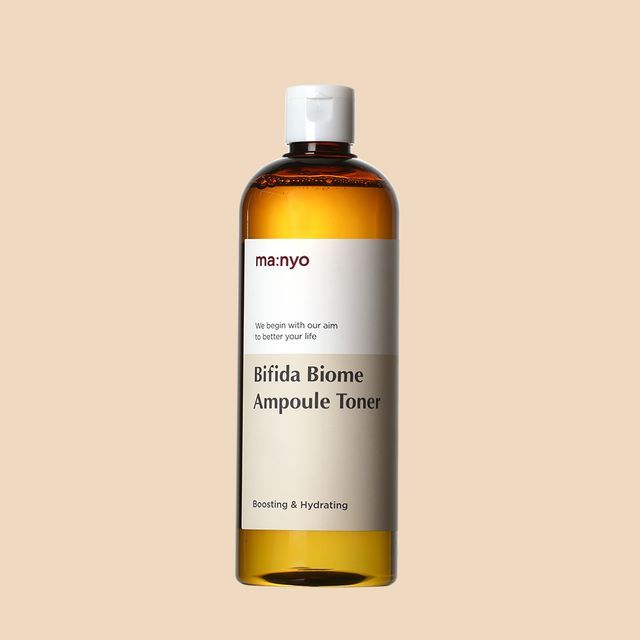 My Sioris First Essener finally came to an end, and I needed a hydrating toner to replace it. Originally I thought about picking up the Numbuzin No. 3 Super Glowing Essence Toner given its popularity among K-Beauty influencers. I noticed on Olive Young however it was no longer a top seller. The Man:yo Bifida Biome Ampoule Toner, which I've also seen frequently as a top seller, is still doing well. I have also read positive reviews on YesStyle. It seems this toner has been great for people with dry and acne prone skin. I like that it has a combination of moisturizing and soothing ingredients along side PHA and ferments. My skin tolerates all these ingredients well, so I'm looking forward to using it in my skincare routine. I also like that the toner is in a 400ml bottle!
YesStyle – "YESMICH" 5% OFF
* https://shrsl.com/3lvjv
---
Missha Time Revolution Night Repair Ampoule 5x
//www.instagram.com/embed.js
Jude from Fifty Shades of Snail made me buy it. I first heard of this ampoule when I began using Rovectin Clean Forever Young Biome Ampoule (PR). The Missha one seems to have the ingredients and texture I'm looking for. Now that I've emptied the Man:yo Bifida Biome Complex Ampoule, I'm ready to try this one! I currently have the Yunjac Whole Plant Effect Concentrate rotating in my skincare routine. I don't mind it, but it just doesn't do what an ampoule with Bifida Ferment Lysate serum does!
YesStyle – "YESMICH" 5% OFF
* https://shrsl.com/3lvjx
---
Sulwhasoo First Care Activating Serum EX Mini
//www.instagram.com/embed.js
Sulwhasoo First Care Activating Serum is a product I have been highly curious about since a few of my favourite Korean Beauty influencers mention this time and time again. Sulwhasoo is a well-known luxury Korean beauty company that offers skincare formulated with Hanbang (traditional Korean herbal medicine) ingredients. I have read is that it does a great job at rejuvinating the skin, giving it a healthy glow. I never picked it up because I did not know much about Hanbang Skincare at the time and the price was (and is) high. There is a mini size on YesStyle so I thought I'd try it before committing to the full size. Through Odile Monod's content, I have been learning about Hanbang skincare, so I feel like I have a better idea about what to expect!
YesStyle – "YESMICH" 5% OFF
* https://shrsl.com/3lvk0
---
Kahi Wrinkle Bounce Multi-Balm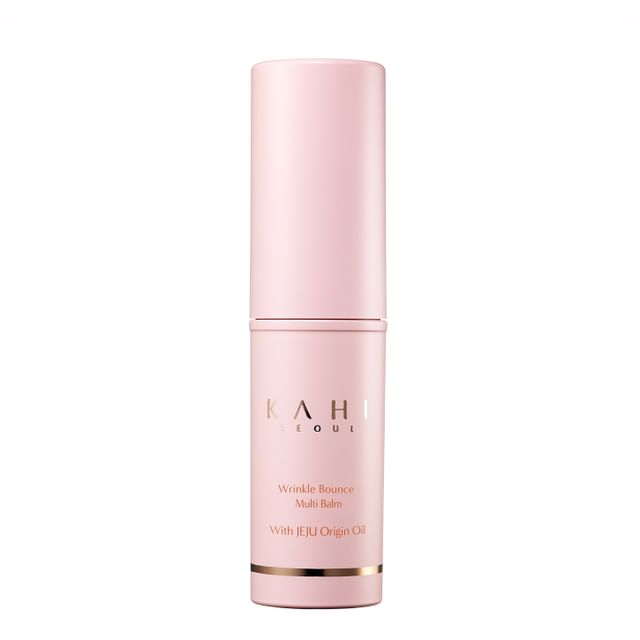 I've been searching for a good to-go moisturizing product that I can keep in my purse as needed. Last year I decanted the Violette_FR Boum-Boum Milk (Reviewed) in a small spray bottle. I loved reaching for it after swimming in the sea and it provided much needed hydration. Violette_FR does not ship to the part of the world I'm in now, so I needed something else. Also when I am out for longer periods of time or we're in the colder months, I need to apply something more emollient on my face following a mist. This is where the Kahi Wrinkle Bounce Multi-Balm comes in. I like that it's in stick form so easy to pack and use. Since my skin tends to get dry throughout the day,its seems like it would fit into my lifestyle. I've seen this in Olive Young's bestselling product list for a long time. Kahi's Wrinkle Bounce Multi-Balm has been featured in a few popular K-Dramas, but the reviews I've read also show that it performs well. I can't wait to try it!
YesStyle – "YESMICH" 5% OFF
* https://shrsl.com/3lvkb
---
Bioderma Atoderm Intensive Baume
Nothing new here, people! Just had to repurchase another bottle of my holy grail moisturizer – Bioderma's Atoderm Intensive Baume. This has been my go-to moisturizer for many a skincare routine and it's here to stay. My husband's minimal skincare routine for his healthy glowing skin is essentially this moisturizer.
* https://go.shopmy.us/p-656533
---
And that's all, folks! Those are the 4 extra skincare purchases I have made this year. Let me know in the comments down below if you've tried any of the skincare items I mentioned and how they performed!
xo, M